About Twisted Vine House Concerts:
 Twisted Vine Farm is a rural eco-homestead south of Duncan in the Cowichan Valley. Genevieve is a singer-songwriter and heads up two bands "Genevieve and the Wild Sundays" (https://wildsundays.ca) and the house band, "Twisted Vine String Band", who often open up the house concerts with a short set. In the summer concerts are held outside in our garden stage (near the firepit). In the winter, concerts are held inside our living/dining area.
Concerts generally begin with optional potluck desserts/tea/byo drinks, then we sit down for concert which is usually two sets with a break. There is almost always a jam afterwards so bring your instrument if you like (lateness depends on weekday/weekend).
We welcome music lovers of all ages into our home regularly, with tri-annual concerts, and our summer musical weekend Jamboree.
Keep in mind we are a long ways out a gravel road. Watch winter driving conditions.
***Eco means that along with our earthen houses and large permaculture gardens, there are no flushing toilets on the property (composting toilets/outhouses only).
LONESOME ACE STRINGBAND
Monday, Nov 18, 2019
***please note*** this concert is NOT at Twisted Vine due to Zena's due date. It will be held at Blue Grouse Estate Winery
Blue Grouse Estate Winery- 2182 Lakeside Rd, Duncan
6:30 doors and drinks, 7pm show
$20, kids free (just keep in mind this is a listening venue!)
Wine (some of the best in the valley!) and beer will be available for purchase! Tea will be available by donation. I'll throw some snacks out; feel bring to bring something to share if you wish.
"Three powerful musicians playing and singing some powerful music" – Bluegrass UnlimitedThe Lonesome Ace Stringband is an old-time band with bluegrass chops that play some righteous folk and country music. There's a depth of groove and sense of space not often heard in bluegrass today, a level of instrumental interplay and vocal blend uncommon in old-time, and an on-stage rapport that transcends all of this.
Three Canadians lost in the weird and wonderful traditional country music of the American South, the band members Chris Coole (banjo), John Showman (fiddle) and Max Heineman (bass) are each journeyman musicians and veterans of some of Canada's top roots music acts (New Country Rehab, The David Francey Band, The Foggy Hogtown Boys, Fiver).
Instrumentation alone instantly sets LAS's sound apart: consisting of just fiddle, clawhammer banjo, and upright bass, the band moves freely between having a sound so powerful that it doesn't seem like it should be coming from a trio, to a sparseness and fragility that draws the listener in and refreshes the ear. All three are compelling lead singers, each with his own character and range. This allows for the vocal texture to shift depending on how the song needs to feel – and what the song has to say. When those voices come together the power of the harmonies is unshakable. It's clear to anyone who's heard LAS that they just don't sound like any other band.
OLD PAINT DUO


Saturday Sept 29, 2018
Potluck desserts at 7pm.
Show at 7:30pm.
Bring instruments for acoustic jam after!
Suggested donation $15, kids free.
RSVP to save a spot and for directions to gencharb@gmail.com

OLD PAINT DUO is Miriam Sonstenes and Jeff Dill, who have been making acoustic music steeped in American roots traditions for over a decade. Based in Victoria, British Columbia, Canada, and using the guitar and fiddle as their base and leaping off point, these two serve up old country songs, Texas fiddle tunes, old time square dance music and original songs with grace and style.
ANDREW COLLINS TRIO
SUNDAY SEPT 30, 2018
2pm
Twisted Vine Farm, Duncan (message me for directions)
Sliding scale $15-20, kids free
RSVP to save a spot and for directions to gencharb@gmail.com
ANDREW COLLINS TRIO: 7x CFMA winner/5x JUNO nominee mando-maestro Andrew Collins is joined by fellow Trio string-meisters Mike Mezzatesta and James McEleney to showcase a popular collision of folk, new acoustic roots, chambergrass and jazz, not to mention a dizzying number and energetic interplay of instruments on stage. This dynamic genre-hopping show is propelled even further by Andrew's captivating lead vocals and James' soaring harmonies. They just released a new double album, grafting 11 vocal cuts (tongues) to11 instrumentals (grooves) to create a seamless finish with their cleverly monikered Tongue & Groove.
CARRIE ELKIN- CD RELEASE "The Penny Collector" with Danny Schmidt
"I have never seen a performer so in love with the act of singing. That's the gospel truth, and from what I've subsequently learned I'm not the only one to believe or state that. Onstage Elkin was simply a force of nature…."
Maverick Magazine
FRIDAY AUGUST 18, 2017
7:30 potluck desserts, 8pm show
$20 suggested donation, kids free
Email twistedvinefarmers@gmail.com to inquire, or book now and ensure a seat here: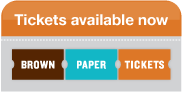 About Carrie:To have Carrie (and Danny) come to Twisted Vine has been a dream of ours since we fell in love with their music at Islands Folk Fest about 6 years ago. This concert is not to be missed!!!
Carrie Elkin is one of those rare artists with a tidal wave singing voice, and a stage whisper writing voice that brings you to the edge of your seat, emotionally. Like Patty Griffin or Brandi Carlile, she straddles the Americana, Folk, and Indie Rock worlds, where meaningful songs meet the fierce-yet- fragile voices of powerful women. Like these other seminal artists, Elkin has the gift of projecting very personal intimate moments into transcendent universal experiences that move us all.
The voice, the stories, the images, the grace and infectious enthusiasm, it's a complete package. But it's the power of her live performances that really have been creating an incredible buzz around this young artist. Maverick Magazine said it best, after a recent festival performance: "I have never seen a performer so in love with the act of singing. That's the gospel truth, and from what I've subsequently learned, I'm not the only one to believe or state that. Onstage, Elkin was simply a force of nature."
The Penny Collector is Elkin's seventh record and is the long awaiting first solo release since her acclaimed Call It My Garden album was released in 2011 on venerable roots label, Red House Records. But she's been busy in that time period, releasing a duo record with her husband, songwriter Danny Schmidt, performing as a featured vocalist in the Sam Baker Trio, and touring as the musical guest with the hit podcast Welcome To Night Vale. So it's very exciting to have this new collection of her solo work. There's just something stunning about hearing a celebrated vocalist step forward and deliver her own songs. Like hearing Emmylou Harris sing Red Dirt Girl, it reminds you what an incredible voice the Incredible Voice has.
Written in a year that was bookended by the birth of Elkin's first child and the process of caretaking her father through the dying process, The Penny Collector is a poet's momentous stroll full circle around the human lifecycle in one single year. It's a journey that is beautifully told, fragile and heartbreaking at times, joyous and raucous in others. And Elkin once again delivers the powerhouse vocal performance that people have come to expect, with delicate waves of intimacy that build to astonishing crests and crashes of intensity.
PAST EVENTS:
THE LONESOME ACE STRINGBAND- Feb 4, 2017
SARAH JANE SCOUTEN AND THE HONKEYTONK WINGMEN- Dec 9, 2015
QRISTINA AND QUINN BACHAND, House Concert, Aug.12/15
ANNIE LOU, House Concert, July 21st, 2015
THE SWEET LOWDOWN, House Concert, FULL HOUSE  April 17, 2015
CHRIS COOLE and ANNE- LOUISE GENEST- Awesome Concert- biggest house yet!
GENEVIEVE AND THE WILD SUNDAYS played to packed house Nov.30th, 8pm! A fantastic time was had by all!
JENNY RITTER and JAMES LAMB
Tuesday, Sept.24th, 6:30 potluck desserts/snacks, 7pm show.
Musical Week-end Extravaganza: JULY 6-7, 2013. Gen's birthday and family-friendly musical based weekend. Jamming, workshops, band-swaps, song writing, kids activities, jamming, food, campfires, more jamming….
The RAKISH ANGLES!! August 10th, 2013
Our location is in the Cowichan Valley, and we draw on a community of rural neighbors and young families. Depending on the draw of the genre, we can expect between 25-50 people for an indoor show, and 50-75 for an outdoor show on the beautiful stage set in our terraced garden (weather permitting). We are discerning and only feel comfortable promoting music we feel passionate about – generally but not limited to: folk/old time/bluegrass/hiphop/jazz/singer-songwriter/rock/blues/world. We provide a fantastic supper and drinks, a good crowd and private but rustic accommodation (please browse the website).